Did you know that the Spanish onion is one of the main export vegetables? And because of its great quality and taste, countries around the world are interested in the products of our lands. At Enrique Romay we are a leading company in the export of onions to the international market, distinguished as leaders in European, South American and Asian markets.
The Spanish onion in the international market
2018 saw positive results for the Spanish onion market worldwide. In the previous campaign, it grew by about 4% in production and foreign export. A campaign that has seen great opportunities for this vegetable, such as increased production and good purchase prices. All this is accompanied by a fruit that has resulted in great flavour, good calibre and higher quality.
The main attraction? On the one hand, the lack of this vegetable in some of the producing countries; and on the other, and one of the most important, the great quality and taste of the product with a Spanish label.

Start of Enrique Romay's early onion campaign
Just a few months ago we announced the start of the Enrique Romay early onion campaign. A new campaign in which good results and higher production are expected than the previous year.
The start of this new onion campaign last April was the start of a whole cycle in order to be able to enjoy supplies of this precious product throughout the year for our national and international customers. All this, thanks to our  crop schedule in Castilla la Mancha, the Valencia Region and Andalusia.
Our own product, cultivated and processed in our fields and facilities, offers, besides the highest organoleptic quality on the market, an exquisite flavour thanks to its juice and above all, an unbeatable texture. Our onion is one of the most sought-after products in international markets, and at Enrique Romay we are a leading company in the production and sale of Spanish onions all over the world. What stands out above all is the presence of our products in South American markets such as Uruguay and Brazil, as well as other European countries, above all Germany and England, and also the Asian continent.
Over 60 years producing and exporting onions all over the world
At Enrique Romay we have more than 60 years' experience in the fruit and vegetable industry, producing and exporting onions all over the world. Standing out and being pioneers in export to countries like Uruguay, Brazil, Germany, or England for example, our company is one of the national and international leaders with a large onion production, serving product throughout the year in its multiple varieties, our brown or yellow onion being the most in-demand speciality.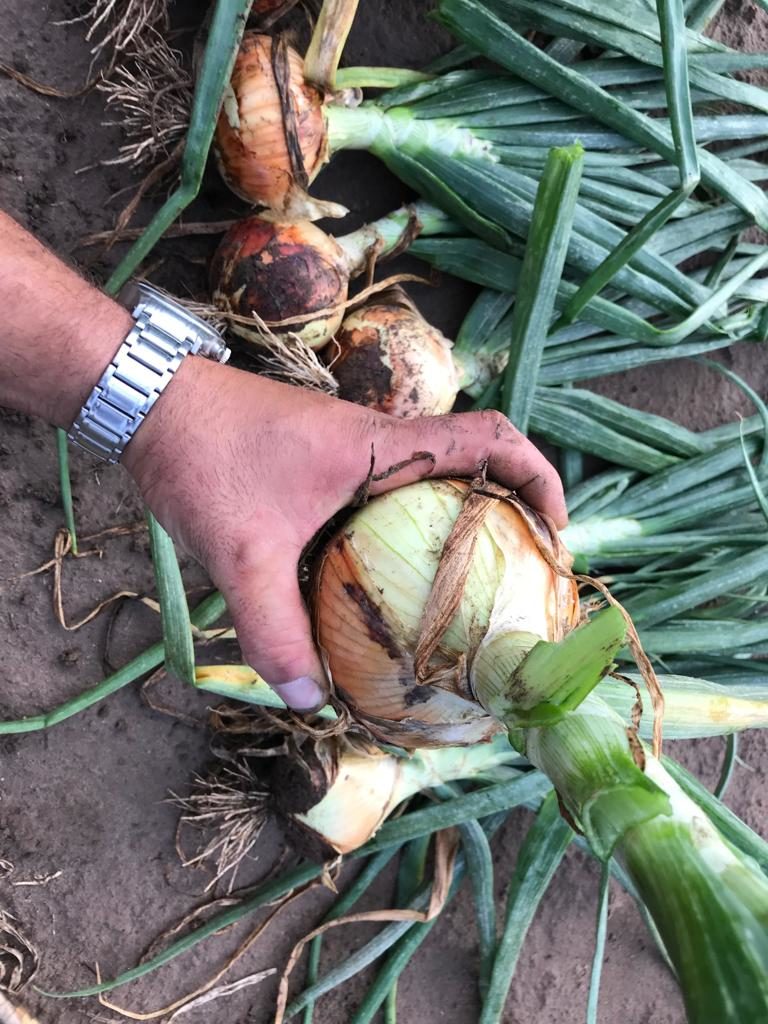 All this under the supervision of our specialist work team both in the field and in facilities, and under the guidelines of the quality seals that accredit us as one of the highest-quality onion production companies, such as GLOBALGAP, BRC and IFS.
Would you like to know much more about our company and our products? Would you like to see what all our work is like and the result our onions offer? If what you are looking for is to offer your customers the best onion varieties both nationally and internationally, get in touch with us! www.eromay.com