At the beginning of September at Enrique Romay we started our citrus collection and distribution campaign for another year, thanks to the intense work cultivating our lands.

Origin and characteristics of Salustiana orange
Within our citrus campaign, it is now the turn of the Salustiana orange, a variety of juice oranges, which is characterised by its colour, not as intense orange as those of the Navel group.
Its shape is more flattened, and its skin is finer than that of other varieties. Its size is usually medium, it has hardly any seeds, and its strong point is the large amount of juice it has alongside its sweet flavour, which makes it perfect to consume in the form of juice.
This orange variety is usually collected in the first months of the year, although its campaign starts in December and lasts until March.
Markets to which we export
It is a typically Spanish variety of orange. although the markets of Holland, Belgium, France and Germany know how to appreciate its qualities and are, today, our main clients for this variety.
The Salustiana orange is suitable and recommended both to be consumed as juice and for direct consumption. Itis aimed mainly at the restaurant sector, and in countries like Holland it is also used to supply vending machines with instant natural juice.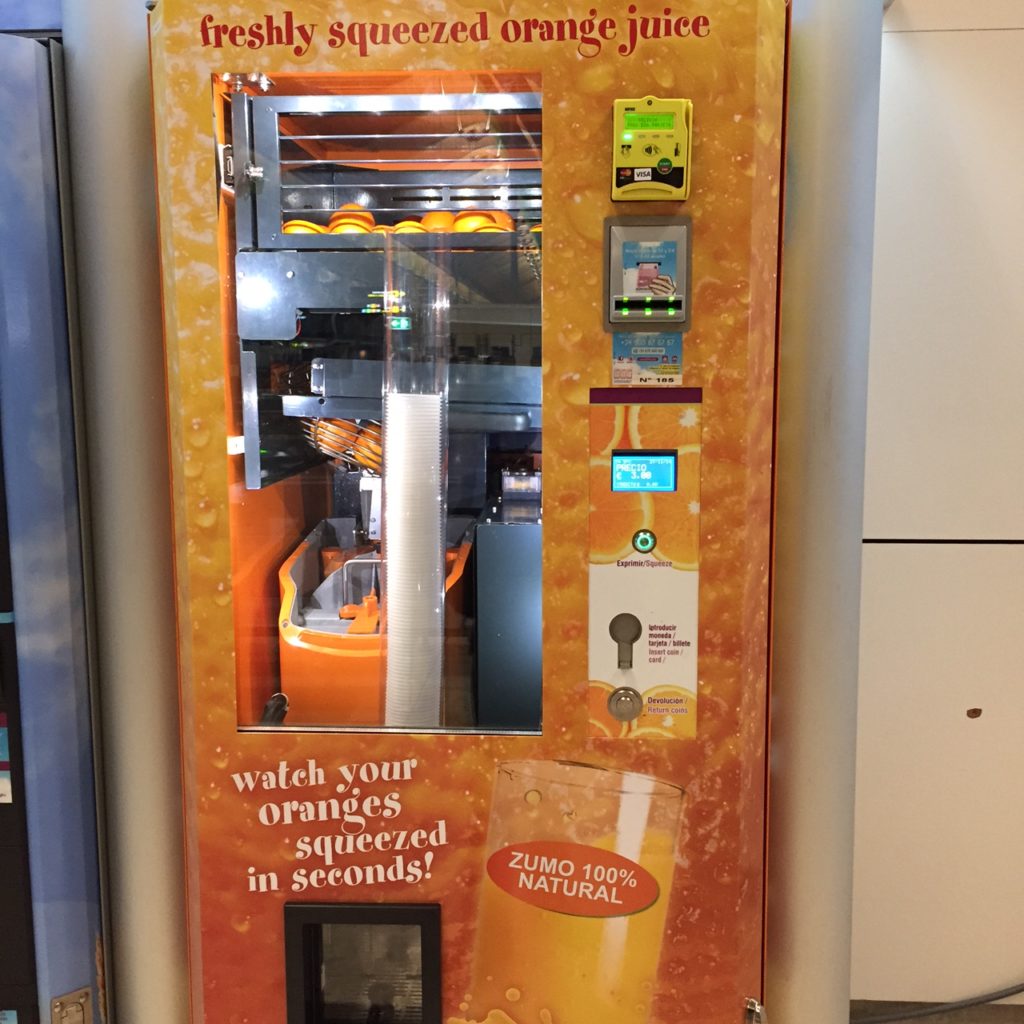 A very healthy vending machine that takes full advantage of the products of our land, and that once again Enrique Romay has the pleasure of taking to all corners.
Learn more about our products
At Enrique Romay we are committed to quality and a job well done. Would you like  to know much more about our company and about the varieties we have? Our whole team will be happy to inform you about our products.
If you want to offer your customers the best variety of citrus fruits, get in touch with us. There are already many firms that trust our product and its flavour, do you want to be one of them?