Offering our domestic and international customers the highest quality, as well as a seasonal product with an exquisite taste, is our top priority. At Enrique Romay we are committed to innovation and the guarantee that comes with a job well done. Hence, we are present from the choice of seeds, the cultivation, the production, as well as the packaging and processing of our products. Among them? Our varieties of hybrid mandarins. A fruit that is now in full season, and that has a spectacular natural sweetness ! Would you like to discover Enrique Romay's hybrid varieties? We're going to tell you the most important details in this post!
Our varieties of hybrid mandarins
Adding much more variety to our mandarins, clementines and satsumas, at Enrique Romay we have years of experience producing and distributing our hybrid varieties of mandarins to national and international markets. A family that offers us a sweet and tasty flavour, as well as different types that extend this fruit's season and enjoyment until the month of May.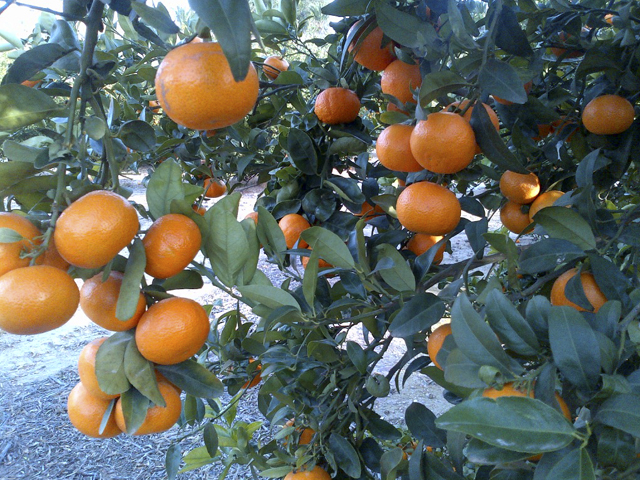 This group of hybrids includes Tango, Nadorcott, Orri and Spring Sunshine.
This is a novel seedless variety that is harvested in the months of January, February and March, and which grafted in our fields of Valencia in 2015. Something that characterises it is its natural sweetness, and that it has become one of the most in-demand fruits in recent years.
NADORCOT. A variety that is very similar to Tango and whose harvest is lengthened from January to March.
This type is currently the most prized. And thanks to its organoleptic quality, this variety has become the number 1 variety. Their harvest? Somewhat later than the previous ones, beginning in February and closing campaign in March.
SPRING SUNSHINE. This is one of the latest of our varieties to be harvested. It has great organoleptic quality; with this type of hybrid mandarin lengthen the season and we fulfil the goal of meeting our customers' demand, since we can harvest it during the months of March, April, May, and even June.

Grown in our own fields
At Enrique Romay we have a total of 148 hectares of citrus fields in Valencia and Cordoba. Our own lands are the cradle of the best varieties of citrus, where through our work and daily dedication, we can guarantee to our customers products that meet the highest standards and seals of quality.

Enrique Romay, a commitment to quality
Choosing Enrique Romay is synonymous with quality. With over 60 years of experience, we grow, produce, process and distribute our fruits and vegetables to markets around the world.
Hence our desire to always offer the best to our customers, let us also offer them different types of packaging and presentation of our citrus fruits. On this occasion, the mandarin with a leaf  , in bulk, packed or prepared in nets. Do you have a favourite?
Would you like to know much more about our company and our hybrid varieties of mandarins? Our whole team will be happy to inform you about our products. We invite you to access our website and discover everything we can offer you!