The onion is one of the most widely used foods in kitchens around the world, as well as one of the basic ingredients in home remedies in our tradition. There are many interesting facts surrounding this delicious vegetable. Would you like to know some of the most important and you perhaps didn't know? In this post we reveal some interesting about the onion!  They'll surprise you!
"Did you know…"
There's a variety of onions called Neymar
Yes, it's true! There's a variety of onions called Neymar. Sharing its name with the Brazilian footballer, it's a variety that's harvested in the early season, just now in the month of May, and which is notable for its uniformity, its taste, and its good preservation. We assure you that it's delicious!
It's a good natural solution for acne
If what you want is to fight acne, the onion is a good natural solution to get rid of those flaws that bother you the most! Thanks to its benefits and its nutrients, you can achieve optimal results for your skin. To do this, you only need to grind an onion with a little water and put it in the affected area as a mask for a few minutes. Then rinse with water.

Perfect for treating mosquito bites
Onions have bactericidal properties, making them a perfect natural complement to treat and relieve the sting of mosquito bites. It performs miracles!

Why it makes us cry
There are plenty of people who, every time they chop an onion, put on diving goggles, and the fact is that some makes us cry a lot! The sulphur contained in the onion's water or oil somewhat irritates our eyes. A trick so that this does not happen, is to have a sharp knife. That way, by chopping and reducing much more the amount of onion juice in the chopping process, we'll prevent tears from falling.

You can charge your iPod with an onion
One of the interesting facts about the onion that has most caught our attention is that this bulb can be your new iPod charger! And it's the combination of the electrolytes derived from the isotonic drink and the properties of the onion that generate some electricity that will keep you listening to your favourite song.

A foodstuff with great medicinal benefits
Thanks to its high vitamin and mineral content, as well as its numerous trace elements such as sulphur, bromine, cobalt, copper, magnesium and zinc, it is one of the fruits of our land with the most natural medicinal benefits.
The onion is heart-healthy, diuretic, prebiotic, digestive, antioxidant, antidiabetic, anticancer and antiseptic. For all these reasons, it's not surprising that it is the basis of many of the home remedies that our grandmothers left us in their recipe books.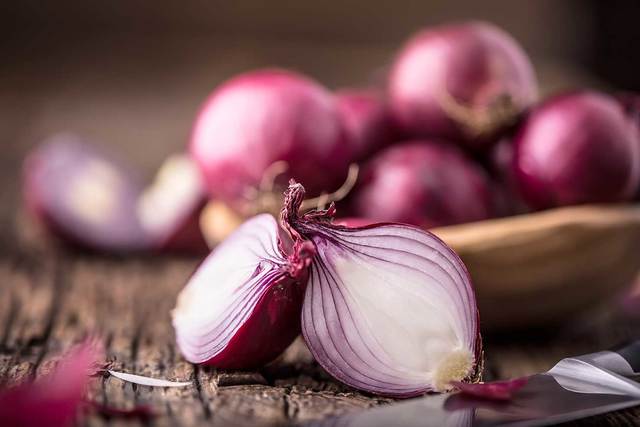 Did you know these interesting facts about the onion? Do you know of any more? We would love you to share them with us! We've revealed to you some of the ones that have most caught our eye. At Enrique Romay we are a leading company in the European fruit and vegetable industry, full specialists in the export of onions to the whole world and we love everything related to this so unique and tasty vegetable!